Positive Grid, makers of popular iOS amp sims JamUp and BIAS, have announced JamUp Plug HD. This is a successor to their analog JamUp plug – good thing, I wouldn't recommend anyone a analog guitar interface for their iPhone or iPad. Digital interfaces have a lot better quality, less risk of crosstalk etc.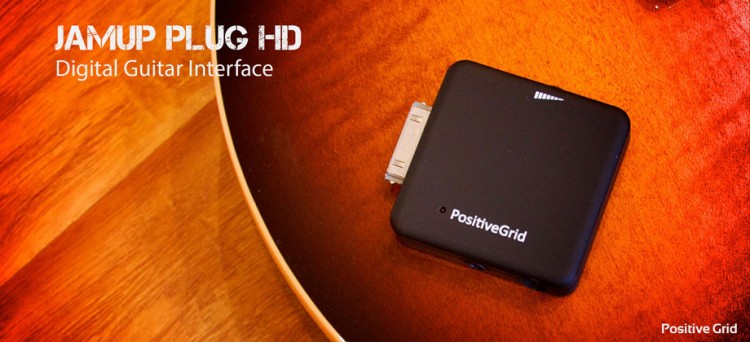 The JamUp Plug HD is a square plastic thingy with a guitar input jack, a headphone output jack, gain control wheel and a 30-pin docking port connector. That last part is a bit weird to me – why would you release a brand new interface without a lightning connector? The Positive Grid web site says it works with a docking port-to-lightning adapter (and it should, my GuitarJack is running fine with one), but it's not included and that's an extra thing to keep track of.
With the risk of being publicly flogged by audiophiles, I'm willing to say that all digital guitar interfaces for iOS devices are pretty much comparable when it comes to audio quality, so the decision on which to buy comes down to other factors. Here's a rundown of pros and cons for the JamUp Plug HD:
Pros
Hardware gain control and clipping indicator
Single unit design, no cables with delicate connectors
Price (with a listing price of $79.99, it's substantially lower than the cirka $125 for an Apogee Jam or GuitarJack)
Cons
No Lightning port connector
No USB connector for use with a computer
The JamUp Plug HD is said to go on sale "this holiday season", so that should mean anytime now!