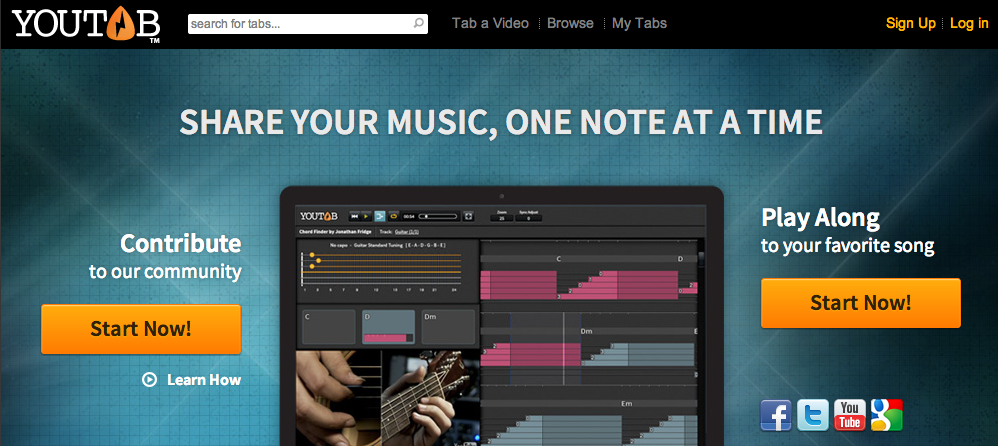 A web site called YouTab has just been launched. It has an interesting way of enhancing guitar tabs – it scrolls them in realtime with the song (has been done before) and syncs them with a video of the song. This is potentially a great tool for learning new songs.
There are a few obstacles to overcome though:
Larger song selection
Better notation (the tabs are currently a bit difficult to follow)
Avoid getting sued both by song owners and a large video streaming service over the similar name
It's hard to compete with the massive tab archive at Ultimate Guitar, but with the additional functionality offered I think YouTab could make a nice complement.